by Dan Mitchell
I've been recently receiving lots of good material for our collection of communism humor.
I shared items in both August and September, and now we have a new batch for October.
The first bit of satire shows that it's better to be victimized by capitalism than communism.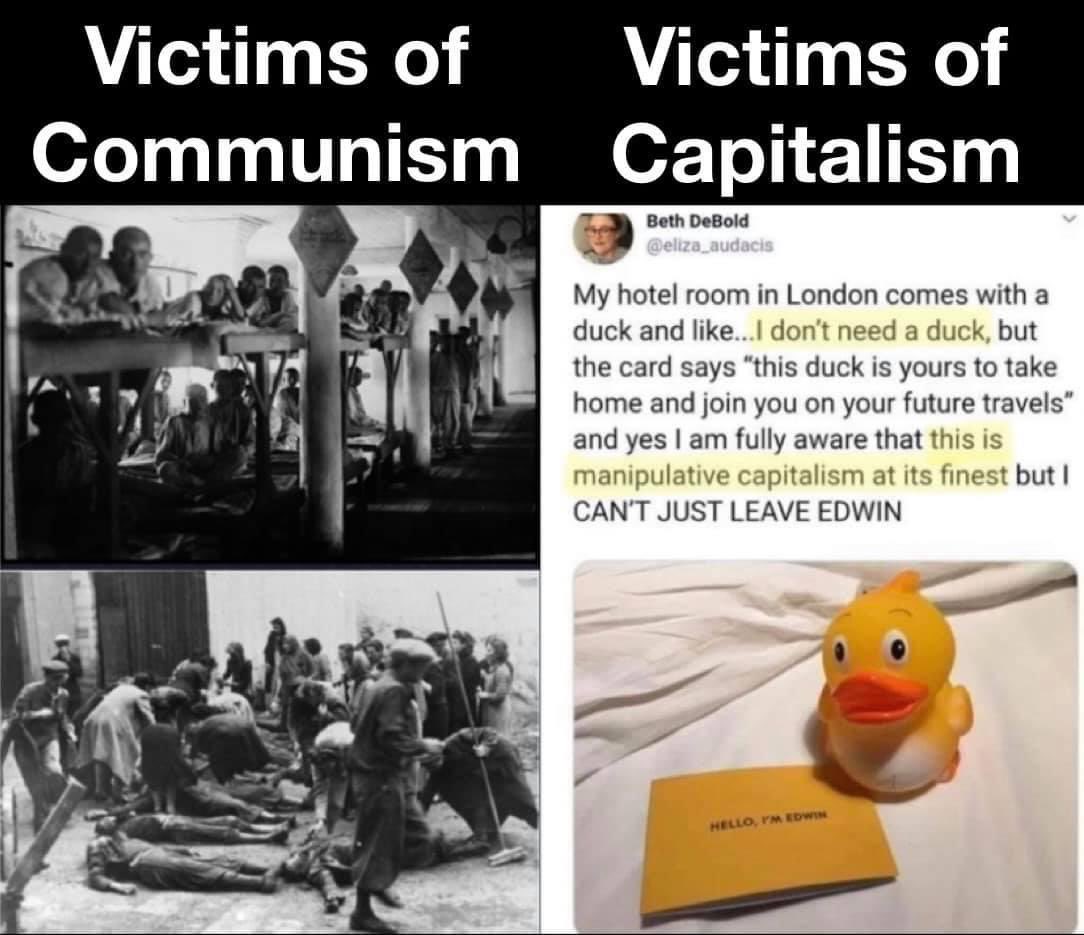 The second item in our collection is a further reminder that you have to choose whether you want full socialism or a full stomach.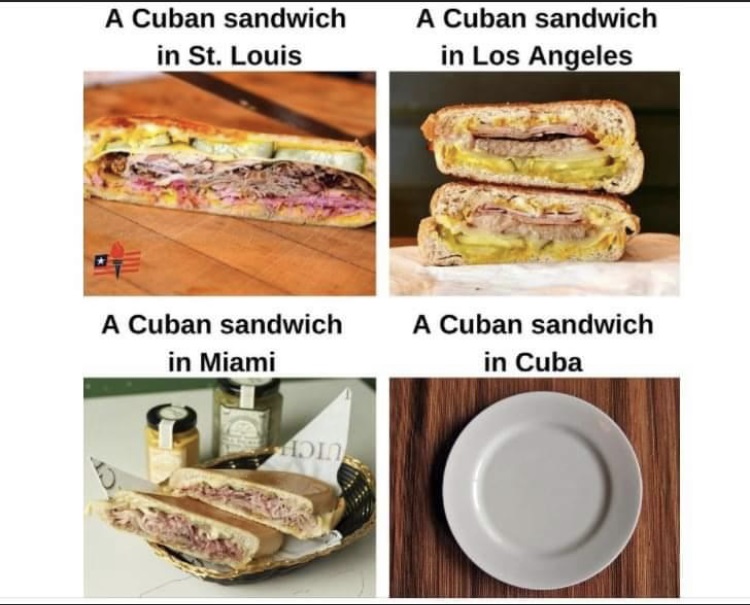 Our next item is almost identical to one that I shared back in March, except mountain lions have been replaced by Canadian geese.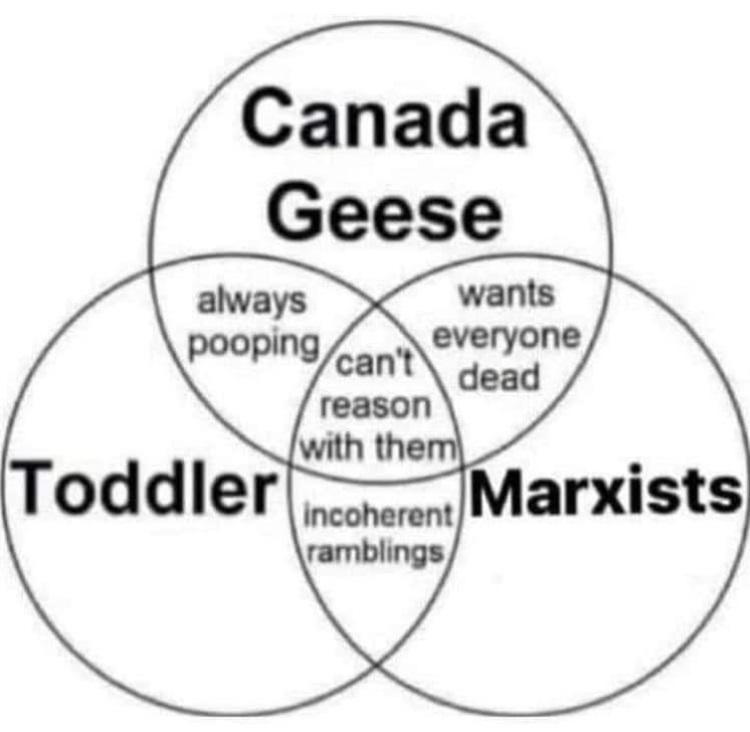 Next we have a big of humor involving two of history's biggest mass murderers, Stalin and Lenin.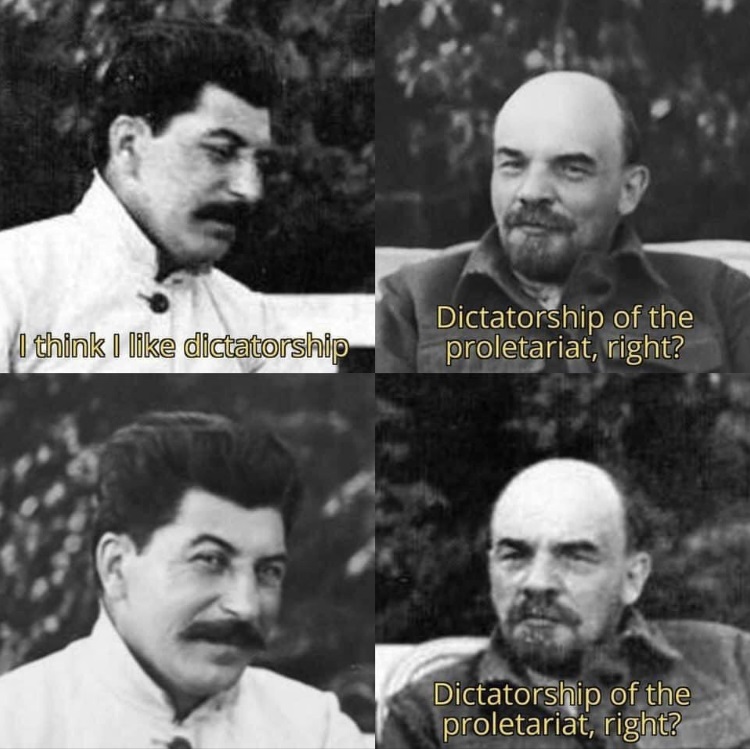 And here's my favorite item, which will appeal to history buffs who remember that Hitler and Stalin agreed to carve up Poland.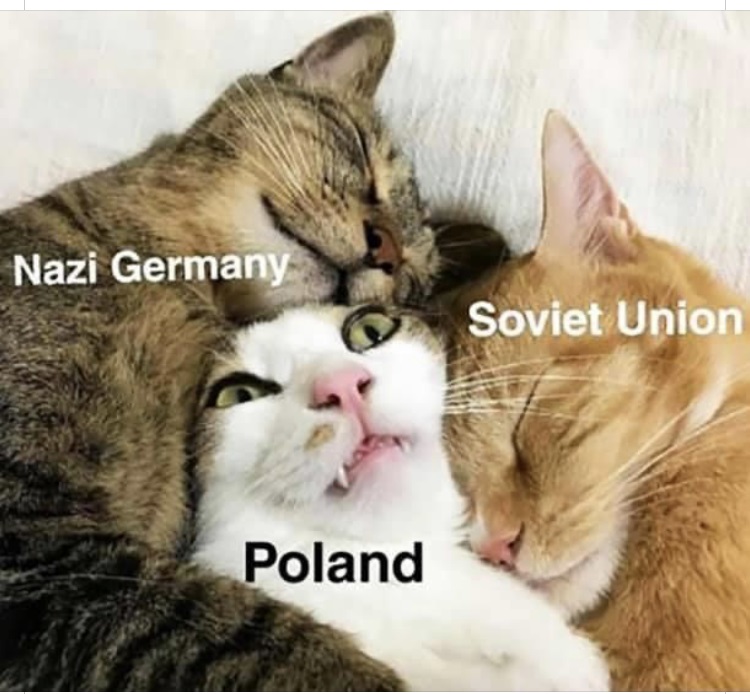 A nice reminder that totalitarianism is reprehensible, regardless of the flavor.
Statist ideologies are the opposite of libertarianism.